3 tags
6 tags
Art on Sunset
Art on Sunset is this Saturday May 4th from 11am - 6pm along with the The 3rd Annual Asheboro in Motion Criterium. "Again this year we are excited that our event will coincide with the Asheboro In Motion Criterium.  Art on Sunset is a Juried Arts and Crafts show that will feature the work of 30+ artists and artisans.  Art on Sunset will take place on Sunset Ave.  in downtown...
3 tags
Make Faces with Me!
Want to play in clay? Brightside Gallery Face Jug Workshop with Dawn Tagawa. Face jugs are rich in tradition, come make your very own! Thursday May 2, 2013  6pm  Brightside Gallery 170 Worth Street Asheboro NC  27203 Space is limited. Call Brightside Gallery 336-736-8714 to register. Cost: $50 ****** Here is Brightside's Link to the event...
7 tags
3 tags
Spring Pottery Festival
The Greensboro Farmers Curb Market located at 501 Yanceyville St. will be holding the 16th Annual Triad Area Spring Pottery Festival on Sunday April 21, 2013 from 11 a.m. – 5 p.m.
6 tags
Summer Blues, Etsy Style
Happy to say this necklace is featured in a new Etsy treasury entitled Summer Blues by LindseysBeachGlass. How cool! click here to view the complete treasury
leaves
As a potter one of my favorite methods of design is carving. I love the contrast of the turquoise interior peaking through the leaves. additional photos on Etsy
4 tags
6 tags
15th Annual Triad Area Pottery Festival
GBO Farmer's CURB Market  -  501 Yanceyville St.  -  Greensboro, NC Sunday, Oct. 21   11am - 5pm Artist List: Lorrie Anderson, Harold Ashworth, Brooke Avery, Bill & Connie Black, Olivia Dowdy Brown, Brad Caviness, Betty Clark, Susan Cutter, Janine Dixon, JoAnn Doyle, Gina Ellis, Beth Eldridge, Pat Foeller, Nelda French, Karen Godwin, Dean Hackney, Joe Hardin, Gail Henderson, Val...
5 tags
Asheboro Fall Festival
I hope everyone has a great time at the Fall Festival! Tagawa Collection will be represented at Circa Gallery over the weekend and for the month of October as feature artist. (Enjoy 10% off any Dawn Tagawa Pottery purchase.) And what's better… you can grab a Four Saints brew at this gorgeous gallery starting at 1pm (Saturday)! Happy Fall Festival Weekend Everyone!
8 tags
TRIAD FALL POTTERY FESTIVAL
Greensboro Farmer's CURB Market. Sunday, Oct.  21, 2012  11 a.m.- 5 p.m. http://gsofarmersmarket.org/ Handmade, glazed earthenware, stoneware and porcelain will be on display and available for purchase. Parking and admission is free. 11 a.m. - 5 p.m. The Greensboro Farmers Curb Market is located at 501 Yanceyville St. at the corner of Yanceyville and Lindsay Streets,  just east of...
3 tags
this Saturday, A "Lazy Daze" in Cary, NC!
A sampling of items I will have this weekend leaves colander in Celadon ringholders in Sunrise Yellow pieces just unloaded out of the kiln! (my apologizes for the quality of this photo) working!  Cute Quotes make me HAPPY!
6 tags
yummy yellow
This is the first year Tim & I decided to grow a garden. So it's a learning experiment for bo'fus! Not that we're totally unfamiliar with gardens, but still… All this squash! Wow! beautiful yellow squash in a Dawn Tagawa Indigo Pottery Colander I found a lovely Squash Chips recipe online! Super easy - Spray baking sheet with cooking spray - Place thin sliced...
7 tags
Pottery Focus: Four Saints Brewery Beer Mugs &...
What awesome things brewing in Asheboro, NC! This Kickstarter campaign is an amazing ball of energy. We all want success for the Four Saints Brewery and it's inspiring watching these great folks bring their dream to life! The community can and is showing so many different forms of support, from monetary, to words of encouragement, support at events and of course the artists that are...
8 tags
part3. dReam-spiration… Henri Matisse
Here's the progression from my colorful original to the more subdued.Obvious variant on colors & lines. side 1.  The star provides contrast for the flow of lines & replicates Matisse's cut work. side 2. Gloss & matte surfaces. Texture is a key element. Touch is as fun as sight & I love it when people appreciate the sound fired clay makes! ...
5 tags
part2. dReam-spiration… Henri Matisse
This is the first step in what I am calling a "Matisse-Inspired Piece". Different than what I initially pictured but a nice colorful beginning! I see elements to refine so logically a new piece emerged & with it different lines, colors, shapes… a whole new flow. (will post next piece soon) Admittedly it can be challenging to create a shape, paint it and have to wait until...
6 tags
dReam-spiration… Henri Matisse
Last week I had two more nights of beautiful pottery dreams! The first morning I woke up with these awesome images of large Matisse inspired luminaries! A vibrant mixture of his color & human form. The end piece at which my brain and hands arrive may have minimal visual relation, but it's delightful how inspiration is always around! * Icarus....
5 tags
inspiration... Grandmother's Voices
My Grandmother, part of a 2CD compilation      SWING GIRLS. http://www.teichiku.co.jp/catalog/teichiku/2011/ch37281.html       I love to sing… just not too loud! My "Mom" (maternal grandmother) used to sing me to sleep, one of my fondest memories. I didn't hear my Grandma Nancy (paternal grandmother) sing until I listened to a recording my father had. Now she's on this cd...
7 tags
3 tags
!para la inspiración! ...Michael Spencer's...
(the pictures I have of this space are on film & I will have to dig for them at a later date! in the meantime his pic. & btw he makes custom wood boards!) From the time I was a little girl running around the beach he has been one of the loves of my life! Wow - I could fill the page with every imaginable positive terminology here… truly a one-of-kind individual. He is an artisan...
pottery demo
I will be demonstrating my pottery carving technique at the Asheboro Public Library August 6th, 2011 from 10am until 12noon a raw clay form is an open canvas for the potter to decorate, embellish, distress in the fashion that most suits them. i have been carving designs into pottery since i first began pottery as a career. i have had amazing teachers, critics and admirers and i appreciate...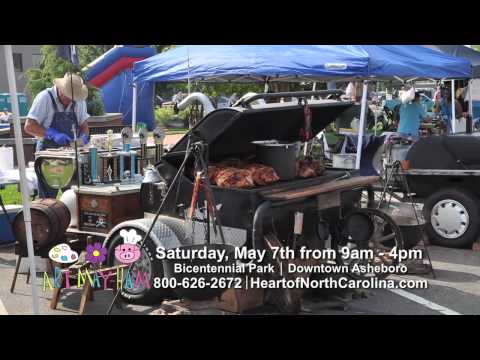 Triad Area Spring Pottery Festival!
So many beautiful pieces of pottery are sure to make their way to the 13th Annual Triad Spring Pottery Festival! Please come take a look this Sunday! here's the info: Sunday April 3rd, 2011 11am - 5pm Greensboro Farmer's CURB market I have been making colanders and wind chimes! So much fun for Spring! I'm excited to see the grass growing, and today with this beautiful...
fall events
i just updated the events on my website tagawacollection.com! i've been busy lovingly making beautiful pottery pieces for Asheboro's Fall Festival XXXVIII (October 2nd & 3rd)! last year was the first year i participated, what a wonderful weekend in my hometown! the 14th Annual Triad Fall Pottery Festival is also right around the corner (Sunday October 24th). this is held in...
!para la inspiración!
what i listen to while i work… for the love of podcasts! while i'm sitting at my wheel spinning mud making a total mess of my arms, knees and floor i'm listening, learning. filling my brain and the brain of my child with wonderful knowledge! i'll be able to impress my friends with facts, stories, critical moments in history. well maybe snippets, half-snippets if i'm...
pregnancy, pottery & yoga
in the early months of pregnancy i often wondered if i would still be able to reach the potters wheel, if i would be rolling around the yoga mat instead of downward facing dog… well tonight at yoga i could really feel my belly, or should i say my son, nudging my stances even wider still. then in a cross-legged forward bend i felt him kick as to say - hey lady, what are you doing?! 'how...
farmer's market arts & crafts!
If you love art & the inviting atmosphere of an intimate farmers market come to the Greensboro Farmer's Curb Market on Yanceyville Street for the Spring Arts & Crafts at the Market, Sunday March 21st from 11am - 5pm There will be garden art, sculptures, wearable art, handmade soaps (so much more!) & of course pottery! I have been busy making berry bowls & colanders...
color matching 101
color matching when working with the random nature of glazes & kiln atmosphere is always fun! actually this is a firsty for me so i'm going on hearsay from my cousin, formerly a commercial potter of sorts - producing pottery installations for destinations such as the Bellagio in Las Vegas. aah, i can feel the love from demanding interior designers, but such is the nature of the...
blues reviews: floating blue glaze test
floating blue glaze test we mixed three test batches. (1) cobalt (2) cobalt & light rutile (3) cobalt, light rutile & red iron oxide note: i tested on two clay body's - Highwater's Red Rock (which has the red iron in it) & Starwork's White Stoneware. i glaze fire to cone 5 on a cone 04 slow bisqued clay body. results (1) cobalt carbonate - standard blue, even...
week of jAN 20th, new glaze, new blog!
today is the day of 'new' for me! my website (www.tagawacollection.com) has been updated courtesy of two great friends, who happened to win the cutest couple in Seattle award 2 years running! they're linking my website to my blog to my twitter feed to my facebook. this may be run of the mill for some but definitely new for me! and a new glaze! tim & i are testing blues!...